As promised, I've snapped a few piccies of LG's new S60 handset. It's a very unique design - on the outside it looks like a classy but retro handset with just basic buttons and a small display...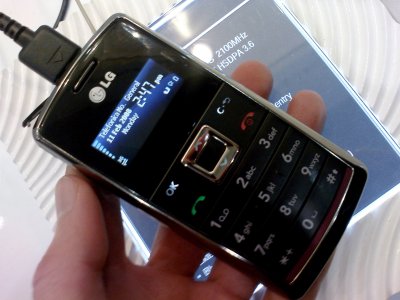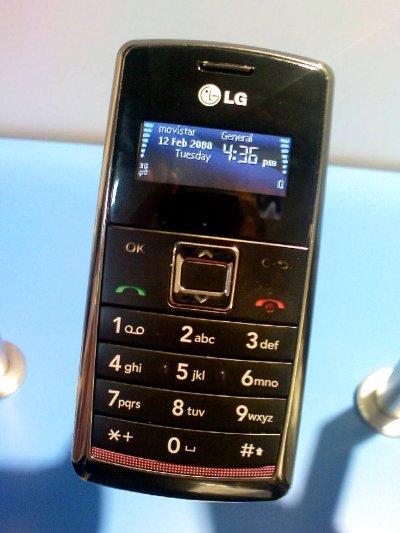 ...however open it up and you have a mini communicator! Full QWERTY keyboard, landscape screen and stereo speakers! Pretty nifty!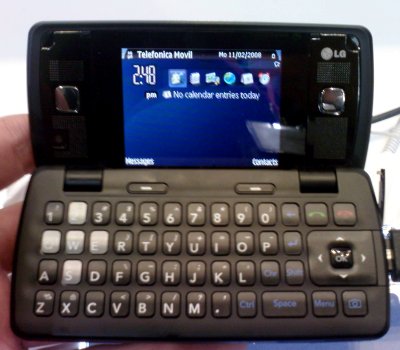 Btw, it seems there was a typo in the press release and it's main screen is the usual QVGA resolution, not VGA.